The CIMC Movement: Creating Positive Change for Native Communities
CIMC Native Entrepreneur Training Graduate News:
CIMC Native Entrepreneur Training Graduate's Business recognized as 2016 New Business of the Year by Ukiah Main Street Program

Each year the Ukiah Main Street Program recently announced the Business of the Year Awards. Among the awardees was Feathers Hair Artistry, owned by CIMC Participant, Shirley Matilton Feather. Ms. Feather, a member of the Yurok Tribe, opened her salon following her graduation from the CIMC Leadership Training for Entrepreneurial / Small Business / Economic Development in March 2016.

The Mission of the Ukiah Main Street Program is to preserve and enhance what makes Ukiah, California a great place.

- posted March 13, 2017

CIMC Native Entrepreneur Training Graduate recognized as "Outstanding" at National Native Employment conference

CIMC participant Norma Contreras was one of four individuals recognized as an "Outstanding Participant" at the 37th National Indian and Native American Employment / Public Law 102-477 Training held in Reno, Nevada, August 21-25, 2016.

Ms. Contreras, a member of the La Jolla Band of Luiseno Indians, completed the CIMC Native Entrepreneur Training program this past March and is in the process of opening her business, Healing Hearts. Ms. Christina Arzate, CIMC Workforce Development Coordinator III, travelled from the CIMC Escondido Field Office to be present for the awards ceremony.

- posted August 31, 2016

(916) 920-0285 | (800) 640-2462 | TTY: (800) 748-5259 | FAX: (916) 641-6338
California Indian Manpower Consortium, Inc. (CIMC) is funded in part by the U.S. Department of Labor.
CIMC is an Equal Opportunity Employer/Program. Auxiliary aids and services are available upon request to individuals with disabilities.
For more information about CIMC events,
visit CIMC Upcoming Events Calendar.
Support CIMC
Join our Mailing List:

CIMC Condor Connection Newsletter Archive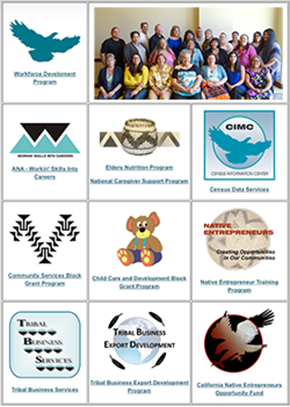 ANA - Workin' Skills Into Careers
National Caregiver Support Program
Community Services Block Grant Program
Child Care and Development Block Grant Program
Tribal Business Export Development Program