The CIMC Movement: Creating Positive Change for Native Communities
THANK YOU TO OUR SPONSORS
California Indian Manpower Consortium, Inc.
39th Annual Membership Meeting
November 3-4, 2017 - Pala, CA

Download: Agenda

Special Session on Friday, November 3, 2017: Making the Most of the Innovation and Opportunity in the Workforce Innovation and Opportunity Act

Sponsorship Opportunities are available. Download: 2017 Annual Meeting Sponsorship Opportunities
---
2016 Annual Meeting Sponsors: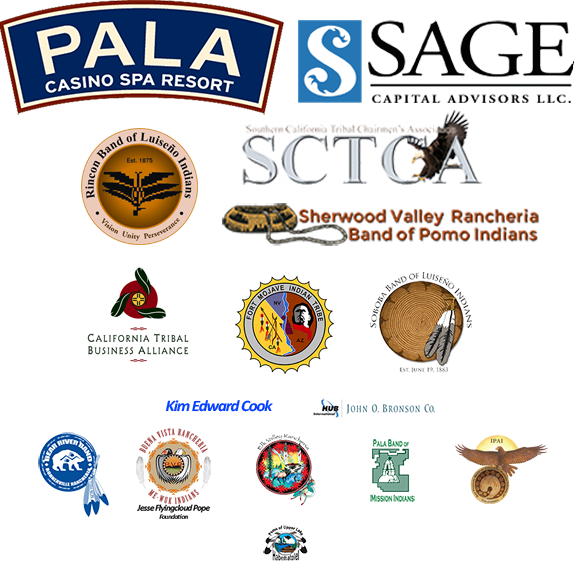 (916) 920-0285 | (800) 640-2462 | TTY: (800) 748-5259 | FAX: (916) 641-6338
California Indian Manpower Consortium, Inc. (CIMC) is funded in part by the U.S. Department of Labor.
CIMC is an Equal Opportunity Employer/Program. Auxiliary aids and services are available upon request to individuals with disabilities.
CIMC By Laws (pdf)
CIMC History and Performance (pdf)
CIMC Geographic Service Area Map (pdf)
For more information about CIMC events,
visit CIMC Upcoming Events Calendar.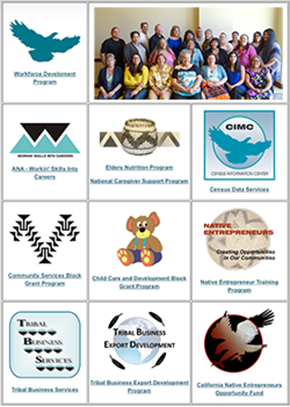 ANA - Workin' Skills Into Careers
National Caregiver Support Program
Community Services Block Grant Program
Child Care and Development Block Grant Program
Tribal Business Export Development Program
Native Entrepreneur Training Program
Join our Mailing List:

CIMC Condor Connection Newsletter Archive